Are you trying to decide between MailChimp vs Drip, but having trouble?
If you find yourself struggling on which to choose for a smooth marketing experience, we don't blame you. Both work pretty damn well, and in most cases, both will pretty much do what you need.
Saying that, they're also both quite different. So, which should you choose? Well, I'm going to give you an honest, side-by-side review below.
But first, let me give you the backstory:
Here at Phoenix Content Solutions, we've used various marketing automation platforms in the past, including HubSpot, LeadSquared, InfusionSoft and LeadPages.
The latter of those is what we're using at the moment, and because it's more of a light option, we of course needed the email automation to help complete the package.
We started off using Drip, as because it's now owned by LeadPages, it made the most sense.
However, a couple of our clients have expressed the need for MailChimp, which also integrates with our chosen platform. So, we thought, 'why not?'
Now we're using both, and we've had a good chance to compare how they both work in terms of marketing automation.
So, MailChimp vs Drip – let's do this!
Our thoughts on Drip
So, our first stop was Drip, and the first thing that stood out about it was just how intuitive and simple it was to set up automation that worked seamlessly with LeadPages.
It didn't involve a big learning curve, or sitting about scratching our heads for hours whilst we played with different settings.
To be fair, this is what we'd expect, since they're both owned by the same company.
We also LOVE how simple it is to put together campaigns, with a very visual drag-and-drop flow chart. It's so easy to spot any gaps, or issues – and create simple rules/conditions to fix them!
So none of your subscribes fall through the cracks, or get spammed with the same emails twice.
It's also easy-peasy to personalise emails, and do all the other stuff you'd expect from an email automation platform in 2017, including lead scoring and analytics.
The reporting tools are actually top notch, especially if you connect it up with your website.
Every time you log in, you're met with a nice graph of how well you're doing.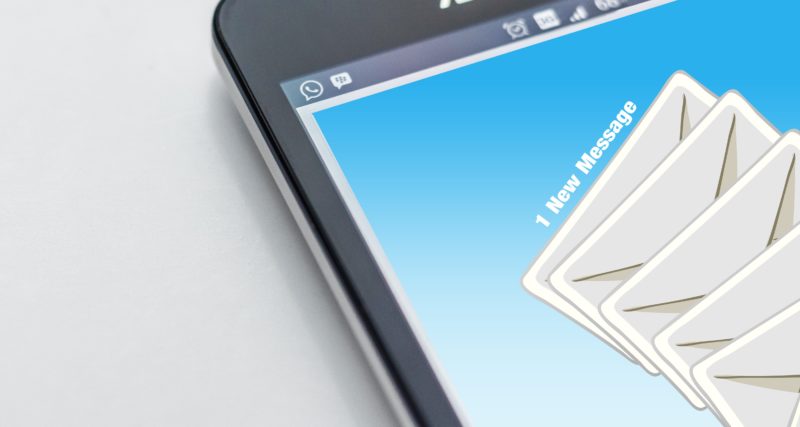 The only thing I'm unsure of with Drip is that the emails are very simple, text-based, with no fancy schmancy HTML email templates or design tools.
True, it may feel like it's coming from a friend, and there's nothing to filter automated spam triggers on the recipient's end, but it does feel a bit plain.
And not everyone likes plain. As opposed to MailChimp, where you can create some really visually stunning stuff.
In fact, one of our clients specialises in being visual, so Drip perhaps isn't the right choice for them (hence them going with MailChimp instead).
However, there ARE still a couple of ways you can make your emails more pretty in Drip (if you like that sort of thing). You can either fiddle about with Drip's email editor, or you can try email templates via Zurb Foundation.
(Of course, there's no point in creating visually stunning emails if they go straight to someone's spam folder, but you can get a good idea of this by testing them out first)
Pros: Very intuitive and easy-to-use, great reporting tools, lead scoring and tags
Cons: Lack of fancy-schmancy visual design tools (but will get you past spam filters)
Our thoughts on MailChimp
Now, onto the hugely popular MailChimp. It integrates with just about everything, and often feels like just about everyone's using it.
It's also free for up to 2,000 subscribers, or 12,000 emails. Do we like that? Yes. Yes, we do!
However, when it came to recently setting up marketing automation with MailChimp to correspond to LeadPages, things – for a couple of hours – hit a bit of a bump.
It took us quite a bit of figuring out how we were going to get things to play nicely with each other.
At one point (just for a couple of minutes) we even realistically considered the horrible option of creating different lists for different lead sources!
I know, I know. Luckily, we figured out the 'groups' option, segmenting, and creating various conditions – before creating hidden form fields in LeadPages.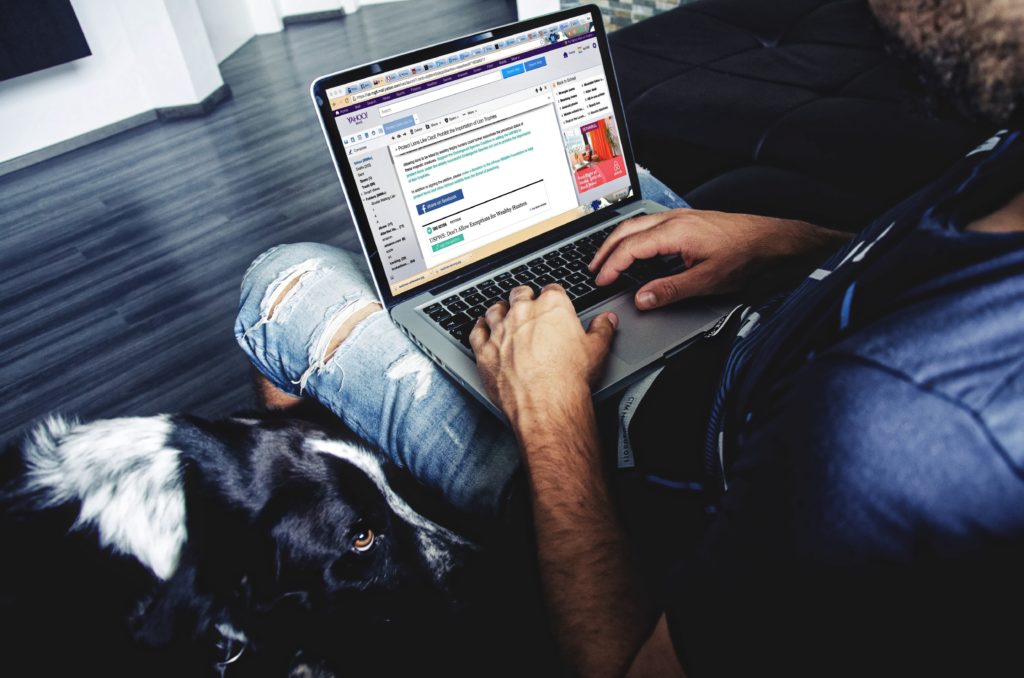 See, our client already had quite a large existing list. So, rather than creating new ones that split up their contacts, we created different groups within it, depending on which premium guide someone has downloaded – triggering the right follow-up/lead magnet delivery email to be sent.
Then anyone who has joined the list from any of those three groups will begin receiving the awareness campaign.
The beauty of that is that even if they download a different awareness guide, they won't get sent any of the same awareness emails twice, as they're already on the list.
Yes, that sounds a lot like intelligent automation to us! We got there in the end. It's just… not quite as intuitive as when working with Drip.
Creating the workflows/automation was pretty simple in terms of just lining everything up together, but it's in no way as intuitive as Drip. There's no visual flow-chart where you can just see everything fit together.
However, if you know what you're doing, it's not a big problem.
The design aspect of MailChimp allowed us to put together some pretty stunning emails – and upon testing, they didn't end up in our spam filter.
However, some say Drip has the upper hand here, and plain text emails are the way to go. We'll have to see about that!
Pros: Design feature helps you create stunning emails
Cons: Takes a while to get to grips with automation, less intuitive workflows
Key takeaways
At the moment, we're using both MailChimp and Drip for different clients. Both get the job done, and both have pros and cons.
Looking for visually stunning emails and know what you're looking to do? Then it's probably worth taking a few minutes to learn the workings of MailChimp.
Plain emails, lead scoring, good reporting tools and ease-of-automation up your street – and you're using LeadPages?  Then Drip might be your best bet.
We'll probably update this blog if and when we run into any more hurdles, though!
What are your thoughts on MailChimp vs Drip? Let us know in the comments' section below. We'd love to hear from you!
Related articles you might find interesting: